As a vegetarian who works out frequently, and can get VERY hangry, I am always on the lookout for tasty snacks to throw in my gym bag. One can only drink so many protein shakes….so here are a few of my favorites (no, these aren't sponsored, but that would be cool if they were!) Since I live about 45 minutes from a decent grocery store, I typically order things online. Target is typically less expensive than Amazon for these products in my experience.
-Quest tortilla style ranch flavored protein chips ($7.99 for a pack of 4 through Target.com). I like these salty, crunchy chips when my body craves both protein and salt.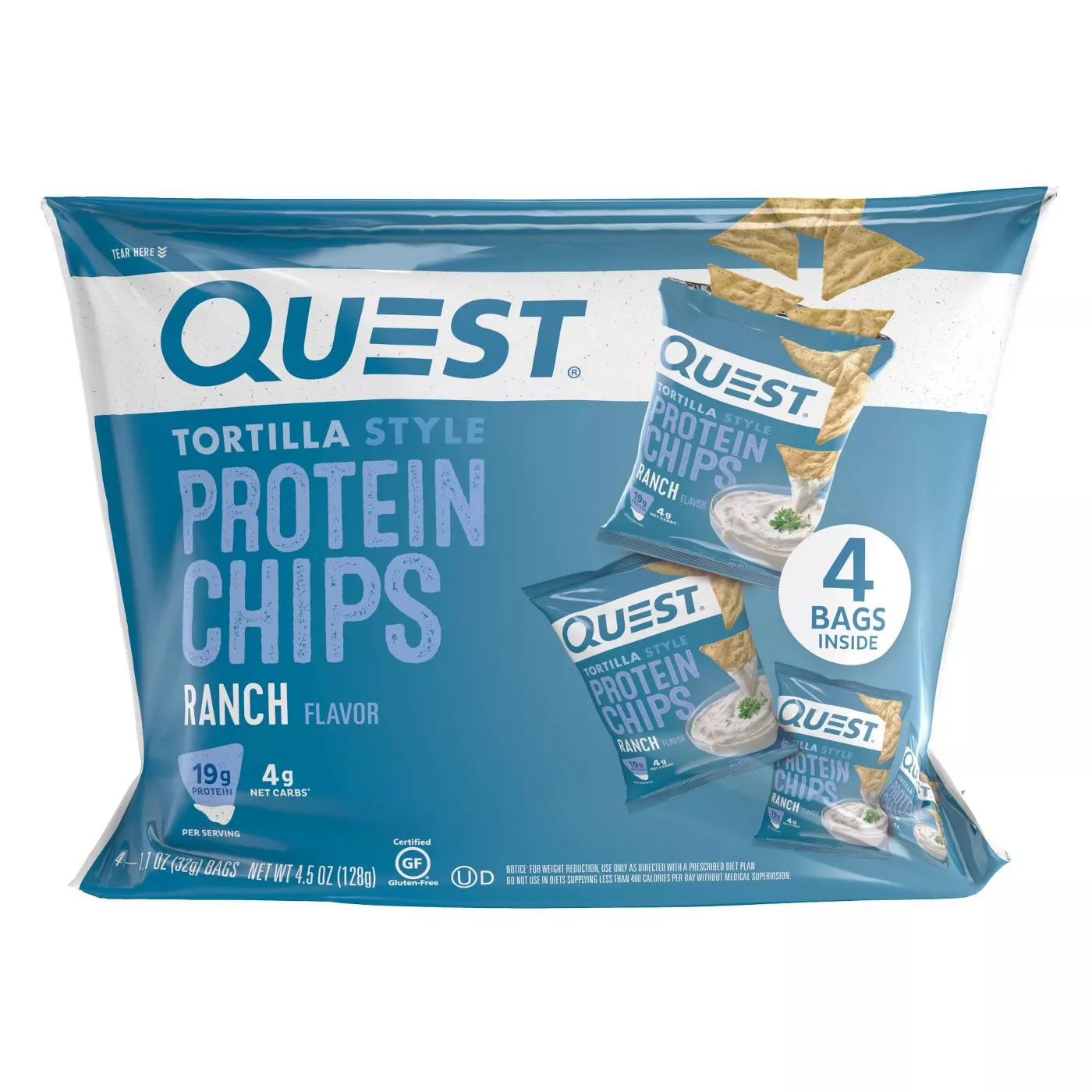 RXBAR maple sea salt flavor ($6.89 for a four pack at Target.com). I am a big fan of RXBAR products including their nut butter packets. So far, this is my favorite flavor. It has chunks of pecans, and I love the sweet/salty combination. I also really like their sea salt chocolate flavor. They are super easy to tuck inside your gym bag or carryon luggage when traveling.
RXBAR layers chocolate almond flavor ($8.49 for 4). These have more calories and protein than the regular bars, and are just as good, maybe even better. One layer is very soft, with a peanut butter like texture, while the second layer is pretty much the same as the other type of bar. Highly recommend!
Quest salted caramel protein drink ($6.99 for 4 pack at Target)
These are a little more processed than I'd like, but when I am in a hurry and need a quick and tasty protein fix on the go, I throw one of these in my gym bag.